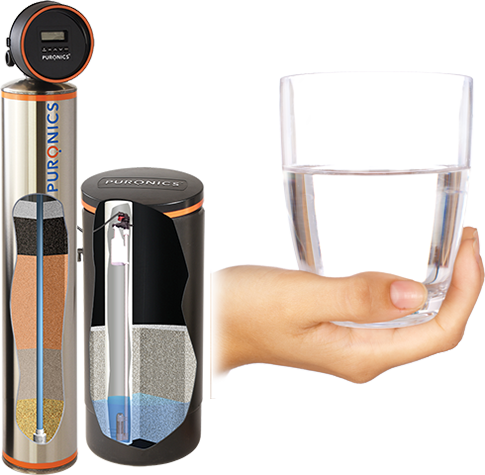 Solving Your Hard Water Problems
with advanced technology
How Does a Puronics® Water Softener Work?
Puronics® is a 3 Stage Water Filter Plus Water Softener All in One Package!
NASA Technology at Work in Your Home
MicroSilver Bacteriostasis™ Technology is based on NASA silver ion technology developed to purify water on the Space Shuttle Orbiters.
SilverShield® HYgene® filter media bed incorporates MicroSilver Bacteriostasis™ Technology into activated carbon to inhibit bacteria growth within the system's filter media bed while also reducing objectionable tastes and odors. An exclusive in the water treatment industry.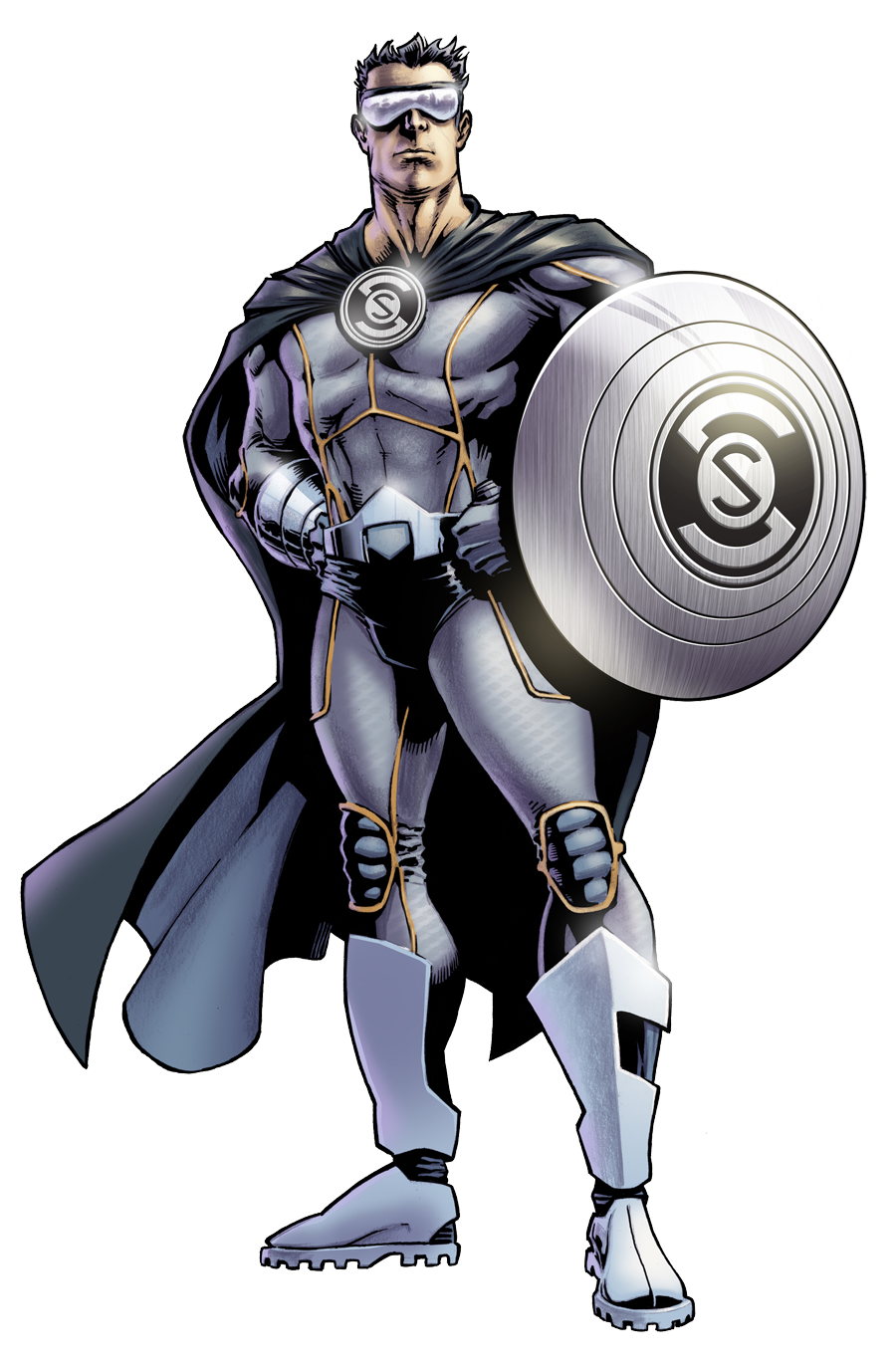 Patented iGen® Control Valve
Digital control valve maintains 60 days of water usage history to cost-effectively minimize water and salt usage
SilverShield® HYgene® monitor notifies you when filter replacement is needed
Creates auto-reserve so you never run out of crystal clear filtered water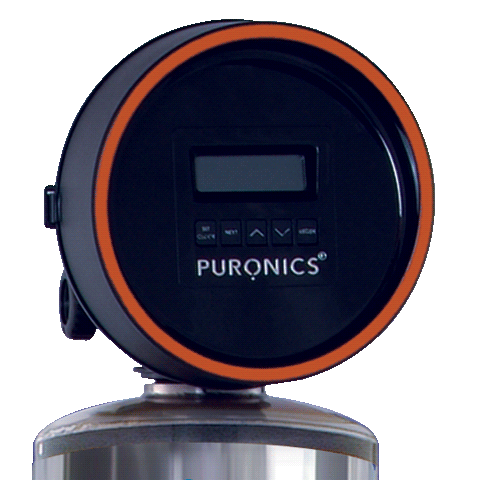 Refiner
SilverShield® HYgene® reduces harmful chlorine and chloramine tastes and odors.
Conditioner
Uses less salt and water for more efficient regeneration cycles.
High-capacity monospheric resin with uniform sized beads for higher flow rates and efficiencies.
Reduces iron, turbidity and water hardness.
Clarifier
Silica gravel polishes water to a sparkling clarity.
Disclaimer: Contaminants or other substances which can be removed by a Puronics® water treatment system are not necessarily in your water. 
Receive a FREE Water Quality Consultation
Please use the form below to request a FREE water quality consultation.
All information collected is confidential and never sold to any third parties.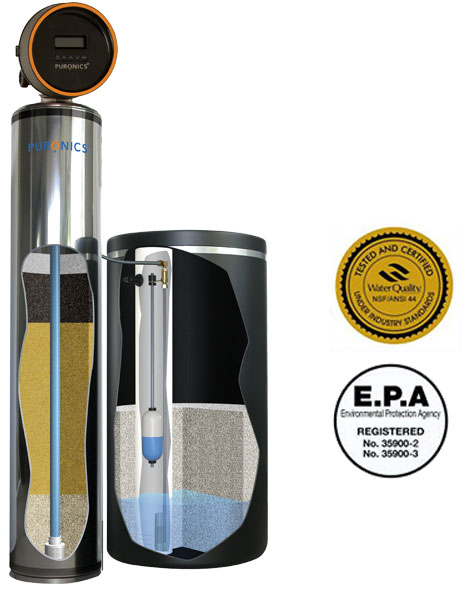 So, if you would like to enjoy the benefits of a water softener and live in Central Ohio, Columbus, Blacklick, Dublin, Brice, Grove City, Catawba, Springfield, Bucyrus, Gaion, Sulphur Springs, Chatfield, Ashley, Powell, Baltimore, Rushville, Carbon Hill, Haydenville, Laurelville, Rockbridge, Brinkhaven, Centerburg, or Danville, Ohio contact Puronics® Service in Columbus at 800-589-6032 or request a free water consultation and quote via e-mail.